Devon Birds is a bird society based in Devon and founded in 1928.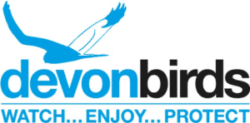 The society is dedicated to the study and conservation of wild birds. Their activities include collecting and validating bird records and improving and managing a wide range of reserved and hides.
The Devon Birds' representatives on the partnership are Dr Paul Fitzpatrick and Jerry Tallowin.