Estuary Education – the Magic Outdoor Classroom
During the months of May to July, the Exe Estuary Partnership hosts educational sessions on the estuary for children from local primary schools. The children are introduced to the challenges of estuary life and meet some of the creatures that have different ways of coping with these challenges.
At first sight, the estuary at low tide appears empty, almost monochrome – a few white birds in the distance and an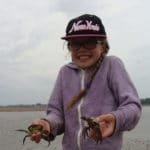 expanse of greyish mud. But look closer and the magic begins. The children begin their visit by looking at creatures of the sand – the scurrying shore crabs (always a big hit!), gliding periwinkles, tiny goby fish in puddles and piles of discarded shells – each telling a story of battles against predators, desiccation and tidal currents. Then we dig deeper to meet the burrowers, including the engineer of those neat coils of sand – the multicoloured lugworm with its red feathery gills, side bristles and detachable tail. Finally, there's a chance for fishing in the creek, the estuary nursery where many species start their lives. This tends to be the children's favourite activity, offering close encounters with hundreds of shrimps, young flatfish, sandeels, as well as larger crabs with their fascinating story about why they moult their shells!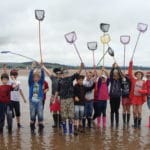 By the end of each visit, the children often seem to have been partially assimilated into the estuary – they're muddier, wetter and even exude a distinct estuarine aroma! And they glow with the pent-up excitement that comes with discovering a secret world.
The Partnership currently offers sessions for groups of up to 35 primary school children during the summer term at Exmouth Local Nature Reserve (LNR) for a small fee. Alternatively, we can accommodate virtual sessions via Zoom. To find out more, contact the Exe Estuary Officer: Email exeestua@devon.gov.uk or call 01392 382236 
LiCCo Project – Living With A Changing Coast
The Exe Estuary Management Partnership have collaborated with LiCCo on a range of learning resources available for teachers from key stage 2 up to A-Level.
LiCCo are a cross-channel project helping coastal communities to better understand and prepare for the impacts of climate change, including coastal erosion and sea level rise (more information on the role of LiCCo is available on their website). An important part of this is education for children on the past, present and future of climate change and its affect on the community. To do this the LiCCo project set out three main education goals:
To provide site-based educational activities at the Exe Estuary to teach local children and young people about the ecology, use, management and natural processes affecting their local coast
To develop web based information which is specific to the local coastline and freely available
To develop an educational package for schools and other audiences with an interest in coastline management, enabling them to explore and better understand coastal ecology, climate change, management issues, risks and coasts and the options to adapt to future coastal change.
The resources cover a range of topics, from questioning sustainable management of the estuary, through flood risk and associated habitat change to understanding the importance of estuaries for both humans and the environment. Each pack aids understanding of the estuary and our changing coasts through a selection of enquiry questions, that allow the children to use the information available to make an informed decision and answer to the question. The A-Level packs help promote the scientific method to students by using hypotheses and null hypotheses to explore ideas relating to the experimental process and scientific writing.
This educational resource has proved successful, with the key stage 2 resource winning the Geographical Association Publisher's Award in April held in Manchester.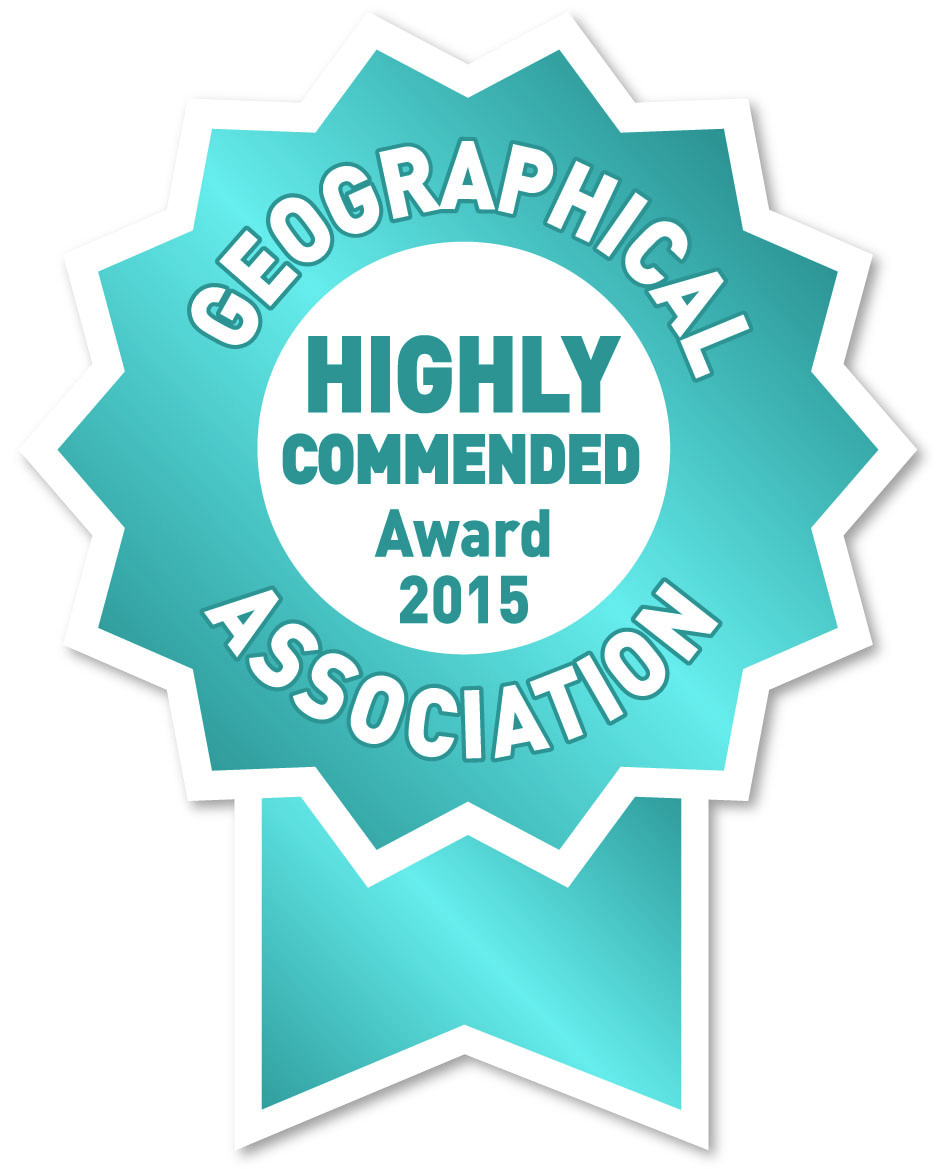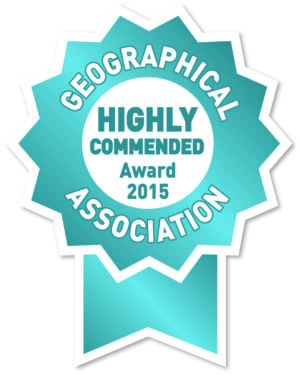 The awards aim to promote material that will significantly improve the teaching of geography in schools, with different categories for different age groups. Judges at this year's awards thought that the well-structured resource was challenging in content and approach. They were most impressed by the enquiry approach, through which pupils are asked to consider real situations and ask important geographical questions. See the press release here.
All the resources are available on the LiCCo website. In addition, free hard copies of all Exe Estuary resources and a DVD on Changing Coasts are available by emailing the Exe Estuary Officer.
"The Drip – a watery tale"
A beautifully animated new film by Tim Britton of Forkbeard Fantasy.
Introduced by a drip of water, this wonderful and engaging animation interprets the natural water cycle and other important areas of aquatic science and geography. It also takes a quirky look at the 'dark side', taking us on a thought provoking journey through the murky depths and issues of our own waste, only to re-surface with brighter optimism for a healthier future, full of home-grown heroes.
The rich poetic narration and colourful animated artistry of Forkbeard Fantasy adeptly leads us through many of the key concepts that geographers, scientists and practitioners can often struggle to interpret! From 'water catchments' to 'nutrient enrichment' – all are covered in just 5 magical minutes. Equally enjoyable as a school topic opener to encourage an early discussion or brainstorming, as a 'closer' to review the topic or simply found cruising the 'YouTube flow' for fun, it won't disappoint.
The film was commissioned by the South Devon AONB on behalf of the South Devon Catchments Partnership (co-hosted by the Westcountry Rivers Trust) using Catchment Based Approach funding from the Environment Agency.
Stuart Line Cruises
Stuart Line Cruises are a multi-award-winning, family-run business, based in Exmouth at the mouth of the River Exe. Running throughout the year, they offer educational cruises and field days to groups of school children, college and university students. Groups can privately hire the boats if they wish, enabling teachers or lecturers to lead group discussions, activities or talks or their Skippers will be more than happy to deliver a live, informative commentary to passengers as they make their way around different areas of the estuary.
Marine Education in Devon
You can explore the hidden underwater world along the coasts of Devon. To find marine educators in your area, take a look at the Marine Education leaflet.