Based in Exeter, Devon County Council (DCC) is the county council administering the English county of Devon.
Devon County Council's responsibilities include schools, social care for the elderly and vulnerable, road maintenance, libraries and trading standards.
One of the council's roles is to support the protection, management and enhancement of the County's rich and varied landscape, its unique wildlife and important historic and geological features. From Devon's granite moors to its two distinct coastlines, the County has an outstanding environment that DCC are working together to protect and promote for everyone to benefit from and enjoy.
As the host authority for the partnership, the Exe Estuary Officer sits within the Environment Team, whilst still representing the views of the partnership as a whole.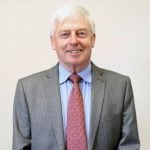 Devon County Council's representative is Councillor Jeffrey Trail BEM, Chair of the Partnership.
Jeffrey is the County Councillor for the Parishes of Lympstone and Woodbury.
Phone: 07800 978313
Email: jeff.trail@devon.gov.uk
"As a person who has given many years of Military Service and now local government I accept the challenges ahead of me for the benefit of the Exe Estuary Management Partnership, Devon and all Exe Estuary users. As a forward thinking, listening individual, I will endeavour to engage with EEMP and all user groups. All ideas are welcome for the benefit of the City of Exeter, Towns and Villages, and visitors to The River Exe"
Devon County Council's supporting officer is Peter Chamberlain, Environment Manager – Chair of the Executive and line manager of the Exe Estuary Officer.