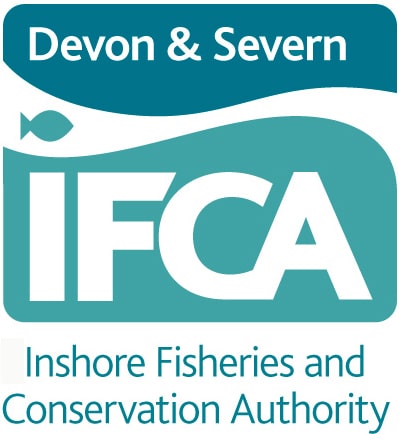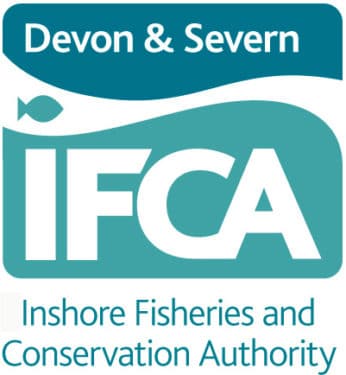 Devon & Severn Inshore Fisheries and Conservation Authority (D&SIFCA) is the authority tasked with the management of the marine environment and inshore fisheries in the Devon and Severn area which includes the Exe Estuary.
The large variety of fishing activities which take place on the Exe makes D&SIFCA a key stakeholder/partner organisation.
The Marine and Coastal Access Act 2009 (MaCAA) introduced a new framework for managing the marine environment. Sea Fisheries Committees were replaced with Inshore Fisheries and Conservation Authorities (IFCA's).
D&S IFCA's District is defined in the Statutory Instrument (2010 No. 2212). At 4522km², it is the largest of the ten separate IFCA Districts and has two separate coastlines.
MaCAA defines the duties of D&S IFCA with Section 153 (Management of inshore fisheries) and Section 154 (Protection of marine conservation zones) underpinning much of D&S IFCA's work.
The Full Authority is comprised of 30 members drawn from relevant Local Authorities (Councillors), General Members and Statutory Appointees including representation from the Marine Management Organisation (MMO), the Environment Agency (EA) and Natural England (NE).
Core Areas of Work
Enforcement
Duties include enforcing the byelaws implemented by D&S IFCA to manage commercial and recreational fishing activity. Officers also assist with the enforcement of EU and domestic fisheries legislation. D&S IFCA works closely with other enforcement related organisations such as the Police, the MMO, the EA and the Boarder Force.
Research
D&S IFCA works in co-operation with other organisations to conduct research work and also takes environmental advice from NE. Research and survey work informs evidence bases subsequently used to manage fishing activities via the introduction of local management measures that can include legislation in the form of byelaws.
Byelaw Work
Byelaw work is conducted by the D&S IFCA Byelaw & Permitting Sub-Committee (B&PSC). It is often a lengthy and complex process and includes wide ranging consultation that helps inform decision making.
There are many legacy byelaws in place that were inherited from Devon Sea Fisheries Committee. All legacy byelaws must be reviewed. Members of the B&PSC are also tasked with reviewing flexible permit conditions that are used to manage different types of fishing methods conducted commercially and recreationally.
The D&S IFCA representative on the partnership is James Stewart, Senior Environment Officer.
For more information please visit www.devonandsevernifca.gov.uk or  www.devonandsevernifca.gov.uk/About-Us-Our-Work