The Environment Agency (EA) is an executive non-departmental public body which aims to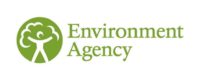 create better places for people and wildlife as well as supporting sustainable development.
The EA play a key role on Exe Estuary and have recently installed a number of flood defences in Exmouth as part of the Exmouth Tidal Defence Scheme. The EA, along with Teignbridge District Council
are also responsible for the Dawlish Warren Beach Management Scheme which was completed in 2017.
The EA representative on the partnership is Alex Swan, East Devon Catchment Coordinator.