The RSPB is the UK's largest nature conservation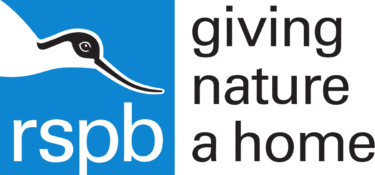 charity, inspiring everyone to give nature a home. Together with our partners, we protect threatened birds and wildlife so our towns, coast and countryside will teem with life once again. We play a leading role in BirdLife International, a worldwide partnership of nature conservation organisations.
Estuaries and wetlands, particularly intertidal areas, are vital places for wildlife, including many thousands of waterbirds. Their habitats provide rich feeding and roost sites for wintering waders and wildfowl.
The RSPB manages over 170 hectares of land as nature reserves around the Exe Estuary, and works with others to ensure nature is safeguarded throughout the Exe. For example, we have been involved in the introduction of zoning and advice so recreational and other activities avoid harmful disturbance to the estuary's waterbirds; and we influence the policies of adjacent local authorities so pressures arising from new residential development around the Exe are effectively mitigated.
Exminster and Powderham RSPB reserves on the west side of the estuary support many wading birds such as curlews, black-tailed godwits and lapwings, and wildfowl including Brent geese. The RSPB maintains these special places e.g. by cutting the grass for hay, controlling the water levels and grazing cattle help keep the grass the right length.
Nearer to Exeter is the Matford Marshes reserve where pools, scrub, grassland, trees and ditches provide homes for wildlife including ducks and wading birds, woodpeckers and dragonflies and damselflies. A cycleway and path runs through the reserve.
Bowling Green Marsh and Goosemoor are on the east side of the estuary at the confluence of the rivers Exe and Clyst.  Bowling Green Marsh is one of the critical high tide roosts for waterbirds. A path and cycle track accessed from the railway bridge adjacent to Bowling Green Marsh has several viewpoints enabling visitors to see Goosemoor's birds including black-tailed godwits, redshanks and little egrets.
The RSPB representative on the Exe Estuary Management Partnership is Natalie Holt. Natalie Holt also heads up the team of RSPB staff, volunteers and a Visitor Experience Team, supported by Visitor Operations Manager Jonathon Pike.
If you would like to get involved or know more about the sites or the team please do contact us on exe.estuary@rspb.org.uk.