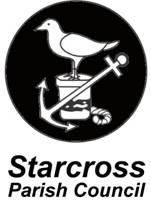 Starcross Parish Council (SPC) is one of four parish councils that sit on the Exe Estuary Management Partnership. SPC has responsibility for developing and maintaining resources owned by the community. The Parish Council has the power to provide financial support to local projects and community groups through grants.
Starcross Parish Council's representative is Councillor Justyna Zawadzka.
Justyna has responsibilities in Finance & Governance and Planning & Development.
Phone: 01626 890466
Starcross Parish Council's supporting officer is Suzanna Hughes, Clerk to the Council.