There are several areas of the Estuary that are especially important for nature conservation. Most of these are managed by on-site rangers and it is the role of the Partnership to coordinate management activities with each site. Dawlish Warren and Exmouth Local Nature Reserve are managed by the respective district councils while Exeter's canals are managed by the City Council. Exminster Marshes and Bowling Green Marsh are both owned and managed by the RSPB and The Old Sludge Beds are managed by the Devon Wildlife Trust.
Dawlish Warren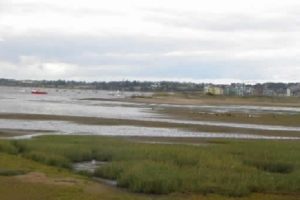 A sand dune "spit" that lies on the western side of the estuary right at the mouth of the river. Regularly attracts around 180 to 190 species per year with August to mid March the best time. There is a bird hide but this requires an approx 20 minutes walk across soft sand. Visit close to high tide for the best views. Species – Winter for Divers, Slavonian grebes, Grey plover, Dunlin, Bar-tailed godwit, Brent Geese, Scoter and Wigeon. Summer – Terns, Skua and warblers.
The Warren is a roosting site so restrictions apply to access to parts of the beach at certain times. See Teignbridge council's website, or contact the Rangers for more details. Boat landing is restricted on the Soft Sand Bay area from 1st April – 4th September.
Exmouth Local Nature Reserve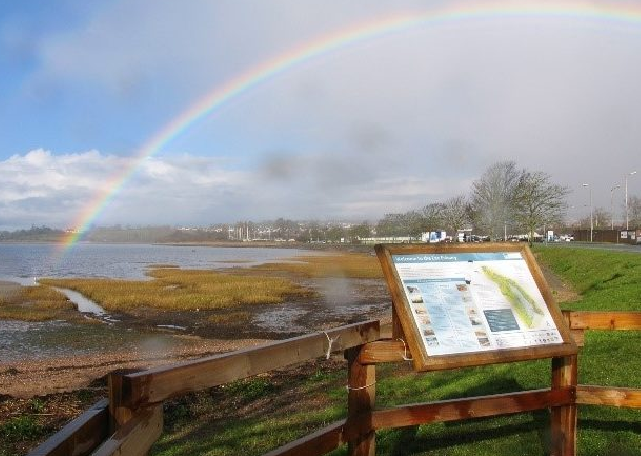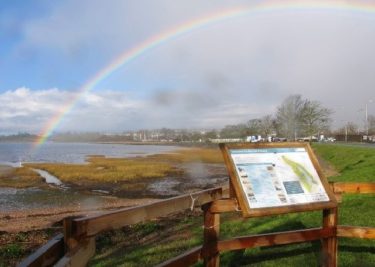 Exmouth Local Nature Reserve (LNR) is a massive area of tidal sand and mud at the southern end of the Exe Estuary – in fact, it's one of the biggest LNRs in Devon. It's also a globally important area for overwintering waders and waterfowl. In the autumn thousands of birds fly from the freezing Arctic to spend the winter months on the estuary, one of Devon's most impressive natural spectacles.
Dark-bellied Brent geese make their way to this place every year in September and during the winter months, other wildfowl crowd into the estuary to feed – look out for huge flocks of widgeon and graceful pintail ducks.
Walking out over the sandbanks at low water offers you the chance to get away from the town and explore a wilderness in the middle of the estuary.
The LNR is managed by East Devon District Council and more information is available from their website.
Exminster Marshes and Bowling Green Marsh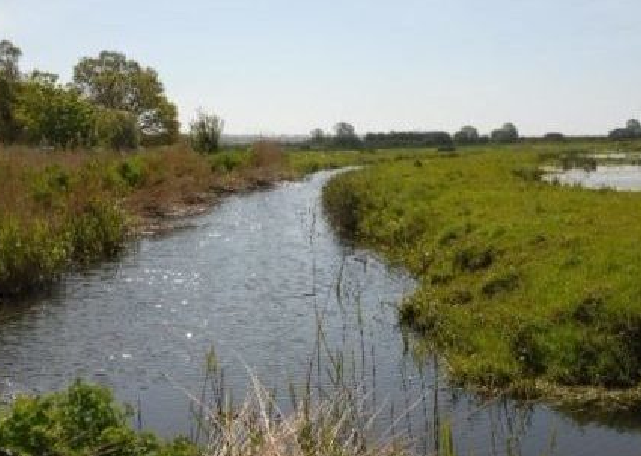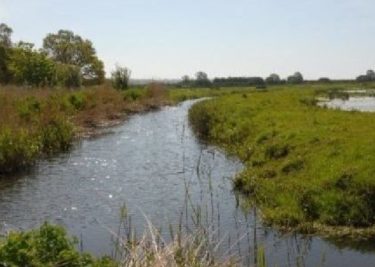 There are RSPB Reserves at both these areas of grazing marsh, which lie
on opposite sides of the northern end of the estuary.
Bowling Green Marsh has a bird hide and a viewpoint over the estuary and is best around high tide. Exminster Marshes has no hide so viewing is from footpaths that cross the reserve, and the canal banks that overlook the marshes.
Species – Winter: avocet, black-tailed godwit, lapwing, curlew, brent geese, shoveler, wigeon and teal.
Spring and Summer's edge: Cetti's and reed warblers, breeding waders – lapwing and redshank plus passage waders including dunlin and greenshank.
The Old Sludge Beds
The Old Sludge Beds Nature Reserve is within Riverside Park and is sandwiched between Exeter Canal and the River Exe. It is managed by Devon Wildlife Trust and comprises 5 ha (12.5 acres) of freshwater reedbed, open water, scrub and wet woodland habitats. Designated as a Site of Special Scientific Interest, Special Protection Area and Ramsar Site, it is a great place to watch starling flocks and waders. For more information visit the Devon Wildlife Trust website