EXMOUTH National Coastwatch Institution (NCI) is urging beach users not to use inflatables or rubber rings in the sea. The urgent call comes after a series of incidents when the volunteer watch-keepers have had to call upon their RNLI lifeboat or lifeguard colleagues to rescue those involved.
'Visitors are not aware how quickly the river runs out to sea,' says Station Manager Ivor Jones. 'Earlier this week, a watch-keeper had to run down the red-flag beach to alert four teenagers in rubber rings who were being swept out by the tide in an off-shore breeze. Fortunately, they heard him and made it to shore. A minute or two later and it could have been a very different story.
'Inflatables are for swimming pools not for the sea. We want Exmouth to be a place of enjoyment not of tragedy.'
Based in Queen's Drive, Exmouth NCI is on duty every day, 09.00-18.00.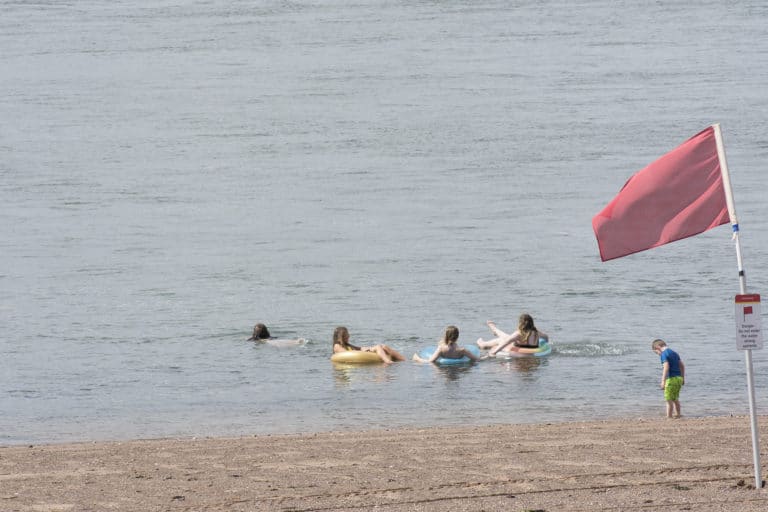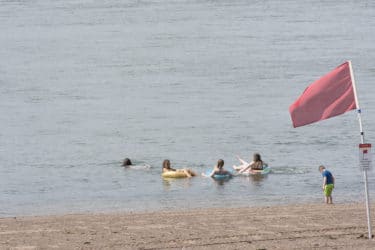 Picture credit: Nigel Bovey – teenagers unaware of the dangers of using inflatables at sea.